Find Out Why the "Right to Reproductive Freedom with Protections for Health and Safety" ballot language is so Dangerous and Designed to Mislead Voters.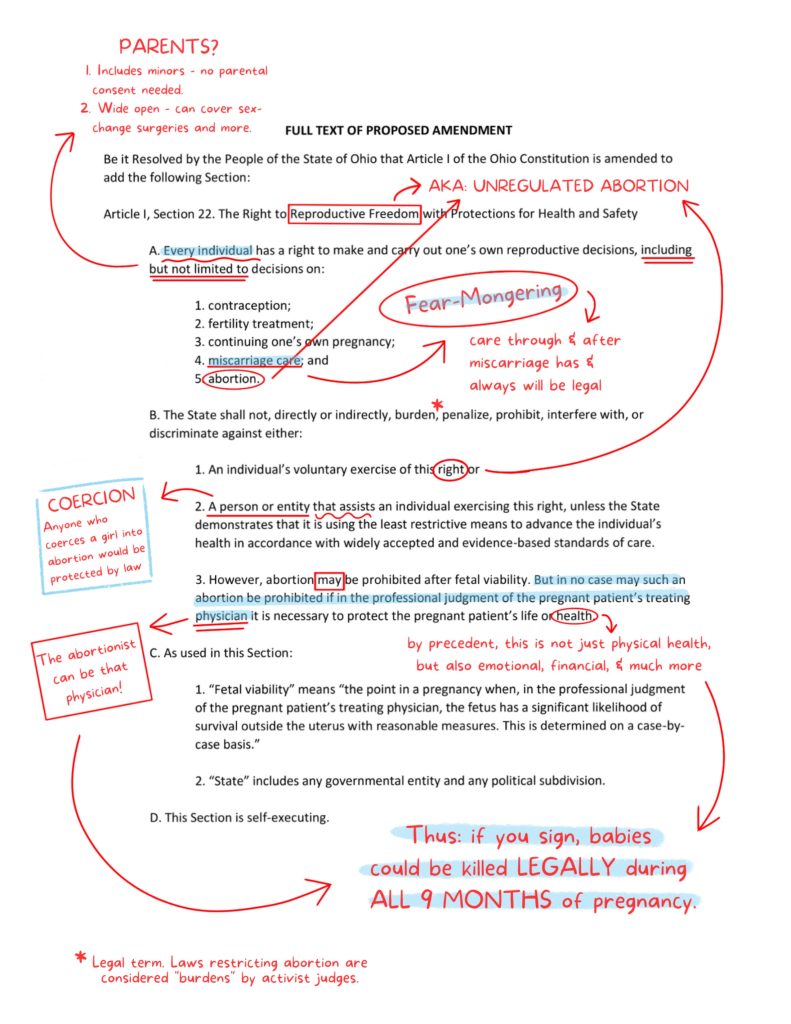 See unmarked version of ballot language here.
Find out what Protect Women Ohio has to say about this extreme agenda.
Be Prepared to Defeat Ohio's Pro-Abortion Constitutional Amendment.
Free of charge. A free-will offering will be received.
Education Fund Town Hall Schedule
June 2023
TIFFIN RIGHT TO LIFE
Wed, June 7, 2023, 6:30 PM-8:00PM
The Chandelier
151 S. Washington St., Tiffin, Ohio 44883
Diane Moyer dmoyer@bright.net
FOUNDATION FOR LIFE
Mon, June 12, 2023, 7:00 PM-8:30 PM
Wood County Center on Aging
140 S. Grove, Bowling Green, Ohio 43402
Carol Tyson cattsp@frontier.com
STARK COUNTY
Thurs, June 15, 2023, 6:30 PM-8:30 PM
The Father's House Church
3951 Fulton Dr. NW, Canton, Ohio 44718
Pastor Walter Moss walt11111@aol.com
GEAUGA COUNTY TEA PARTY
Mon, June 19, 2023, 6:30 PM – 8:30 PM
The West Woods, Nature Center
9465 Kinsman Road, Novelty, Ohio 44072
Jan Beracz jberacz1166@yahoo.com
OHIO FREEDOM FIGHTERS
Wed, June 28, 2023, 7:00 PM – 8:30 PM
7291 Stone Road, Medina, Ohio 44256
Walter Moss walt11111@aol.com
Supported by the RTLACO Education Fund
For info & to schedule a Town Hall visit,
contact our Secretary at gschelleng@yahoo.com