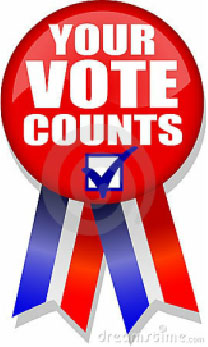 Get Out and VOTE Pro-Life at the Primaries Tuesday, MAY 3!
We encourage you to make your Pro-Life voice heard by voting in the primaries this coming Tuesday.
Please follow the link below to our local candidates who have received an endorsement by RTLACO.
**These candidates completed the RTLACO candidate survey and were determined to be pro-life without exceptions.
Four reason to vote in the May 3rd primary
Often, the winning candidate in November is actually determined back in the primary. Districts are often drawn in such a way that over 80 percent of them strongly favor one party over the other (commonly referred to as gerrymandering). In those districts, whoever wins the dominant party's primary will also likely win in the General Election against the other party's candidate.
The primary election is often your only chance to replace incumbentswho may not be standing as strongly as you would like on the issues that matter most to YOU.
Because turnout in the primaries is less than the general, your one vote carries greater weight. Fewer votes are needed to put a candidate over the top.
As mentioned above, the primary election affords a greater chance of finding a candidate who truly aligns with your values, not merely a candidate who is less bad than another. Your vote can be tailored to a candidate who thinks more like you do.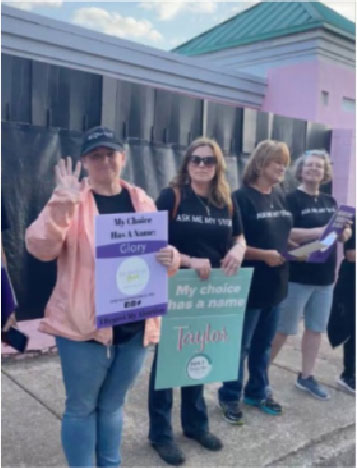 Women save four babies by sharing abortion regret stories outside Mississippi facility.
On Tuesday, April 12, 15 women came together to share their abortion regret testimonies outside Jackson Women's Health Organization, also known as the Pink House due to its bright pink exterior.
It is the last remaining abortion facility in Mississippi, and is at the center of the Supreme Court case Dobbs v Jackson Women's Health Organization, which concerns Mississippi's legislation limiting abortion to the first 15 weeks of pregnancy.
Wearing black t-shirts reading "Ask Me My Story" in white letters, the women shared their personal abortion stories on the sidewalk, interacted with men and women entering the facility, and dialogued with facility employees. As a result of these conversations, four women canceled their abortion appointments and one employee committed to quitting her job at the facility.
The event was organized by Serena Dyksen, founder of She Found His Grace, an abortion recovery ministry. She explained that when she started her organization, she had a vision of raising up a healed, post-abortive army.
Dyksen believes post- abortive women and men are "the strongest voice to help end abortion" and the key to a pro-life "culture shift." It was this vision that guided the planning process for what she described as the "boots on the ground" event outside the Pink House. "It's post-abortive, healed voices rising up and taking back the land," she told Live Action News.
The group is building a website to help spread their message of redemption and hope called AskMeMyStory.org, which will be completed in the near future and will contain the individual testimonies of each woman.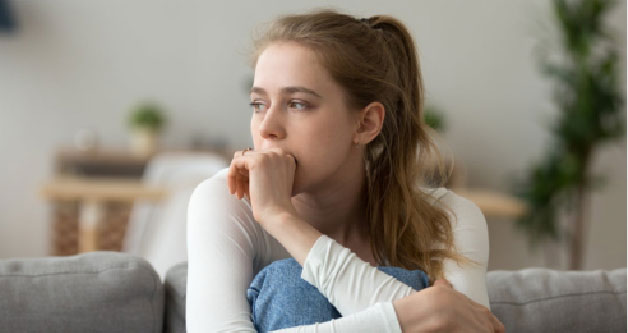 What Will It Take for Prosecutors and Politicians to Take Abortion Crimes Seriously?
Photographs of the dead bodies of five very large and significantly developed fetuses—which had been found in a "medical waste" container outside a Washington, D.C., abortion center in late March—seem to indicate that some of the children may have died in illegal "live-birth" or "partial-birth" abortions.
The discovery prompted pro-life groups and legislators to call for an investigation into possible violations of two federal laws, the Born-Alive Infants Protection Act and the Partial-Birth Abortion Ban Act.
Medical experts who studied the photos agreed that the deceased children likely died after viability, late in the second or third trimester of their mothers' pregnancies.
How often are abortionists prosecuted for violating either the Partial-Birth Abortion Ban or the Born- Alive Infants Protection Act? An exhaustive internet search has turned up not a single prosecution for violations of those laws, despite ample evidence that such violations occur.
In his excellent article "Children of a Lesser Law," published in the Regent University Law Review, Roger Byron explains that while the U.S. Department of Health and Human Services is vested with authority to prosecute violations of the Born-Alive Infants Protection Act, it relies solely on complaints received.
In the case of a live-birth abortion, the child is highly unlikely to have an advocate among the witnesses to his or her live birth and subsequent death. After all, the point of an abortion is to kill a vulnerable child.
There seems to be a lack of political will to mandate and fund reasonably frequent, unannounced inspections of abortion facilities for the health and safety of women and to deter illegal activities.
The District of Columbia joins 19 states in exempting abortion facilities from even annual inspections. Abortion is not health care, but it has definite health impacts. If Washington's government will not change its laws and policies, Congress should. Our common humanity requires it.
Read the DailySignal Article HERE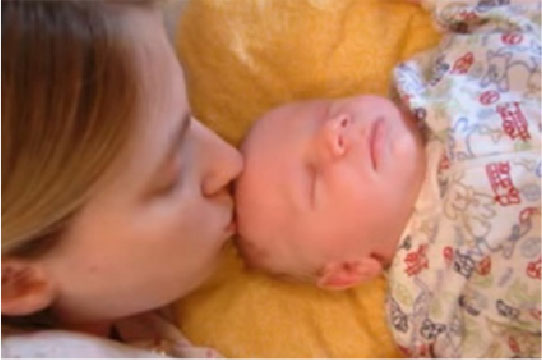 Oklahoma Legislature Passes Bill to Ban Abortions Immediately When Roe is Overturned.
The Oklahoma legislature has an all of the above approach to protecting babies from abortion and the latest measure it has approved is a trigger bill that would ban abortion immediately as soon as the Supreme Court overturns Roe v. Wade.
Often referred to as a "trigger ban," the pro-life legislation to ban abortions would take effect on the day that the nation's highest court finally overturns the horrific Roe case that ushered in an era of abortion on demand that has snuffed out the lives of 63 million unborn babies.
Senate Bill 1555is now heading to Gov. Kevin Stitt's desk and the pro-life governor is expected to sign it soon.
"I promised Oklahomans that I would sign every pro-life bill that hit my desk, and that's what we're doing here today," the governor said. "We want Oklahoma to be the most pro-life state in the country. We want to outlaw abortion in the state of Oklahoma."
This isn't the only pro-life bill Oklahoma has approved.
Oklahoma House lawmakers declared Jan. 22 to be a Day of Tears for aborted babies and encouraged flags to be lowered to half-staff in a special resolution last week.
The Guttmacher Institute estimates 26 states "are certain or likely to ban abortions" if the Supreme Court gets rid of Roe. Researchers estimate abortion numbers would drop by about 120,000 in the first year and potentially even more in subsequent years if the high court allows states to ban abortions again.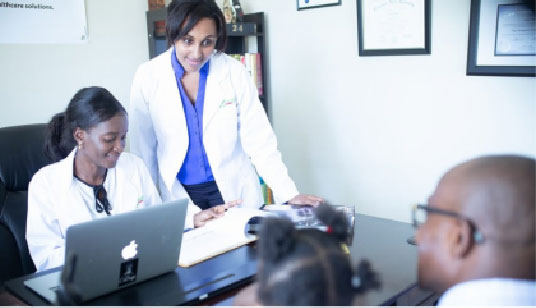 Biden Is Purging From Health Care Anyone Who Thinks Babies Are People And Men Aren't Women
Imagine an America in which a summa cum laude medical graduate interviews at countless medical schools but cannot find one that will tolerate her Christian faith, a faith-based pro-life clinic faces a financial crisis after having its federal Title X funds stripped away, and federal agencies discriminate against hospitals and clinics nationwide for refusing to kowtow to the administration's extremist stances on abortion, sexuality, and marriage.
That reality is already well on its way here, and will only get worse with the proposed elimination of U.S. Department of Health and Human Services (HHS) conscience protections for health professionals. President Joe Biden's HHS announced last week that the agency is in the "rulemaking process" of rolling back former President Donald Trump's protections for medical personnel whose faith prevents them from performing procedures like abortion.
As The Federalist has documented , Biden's HHS has torn down the Conscience and Religious Freedom Division, stripped the HHS Office of Civil Rights' authority to enforce conscience and religious objections, dismissed a case of forced abortion participation, assured abortionists that "We have your back," and rescinded conscience waivers that had allowed federal grants to faith-based adoption and foster care agencies.
Such animosity toward persons of faith and pro -life convictions would only accelerate and exacerbate the long-predicted physician shortage crisis, leaving poor and marginalized patients without the faith-based care on which they had depended.